I am an avid fan of movies. My favorite pastime is sitting down with some popcorn in front of a big or, increasingly, small screen. So, as an amateur movie reviewer, I went into a Washington, D.C. preview of Steven Spielberg's "West Side Story" reboot with a healthy mix of anticipation and skepticism.
I am also Puerto Rican. So given all the issues the original movie had depicting the Puerto Rican community (It had only one boricua cast member. One that was presented in a noticeably stereotypical way) I had to say to myself, "why bother with this new version?" It seemed like Hollywood was being lazy, just reusing cliches, instead of coming up with an original idea for us.
But this is still "West Side Story." The original musical was laced with legendary — and fantastic — music and lyrics penned by icons of Broadway and Hollywood.
So it was a very pleasant surprise to see what Spielberg and co. did with this new version.
The opening scene explains what exactly happened to that West Side neighborhood in New York City. In real life, it was demolished to make way for Lincoln Center, which sparked the turf war between the Sharks and the Jets. While María and Tony falling in love escalated tensions between the Sharks and the Jets, it was really the new development of the neighborhood that started pushing out lower-income Puerto Rican and Irish residents. The Sharks and Jets were left fighting over shrinking turf. That social frame is much clearer in the new version.
And María's character is much more fleshed-out this time around. Rachel Zegler does a fine job in that role, despite the forced accent her character is given. Even among all the Puerto Rican characters, no one but María seems to have this grating accent. It was truly unnecessary.
---
How many times will you hear "prieta," "pendejo," or the more obscure Puerto Rican slang "sángano" in a Hollywood movie?
---
Nonetheless, other accents in the film are far more authentic. The NYC Irish accents from the Jets and the "coppers" (including a well done Officer Krumpke) are spot on, as is the Spanish slang from the Sharks and other Latino characters, many of whom were cast in Puerto Rico. How many times will you hear "prieta," "pendejo," or the more obscure Puerto Rican slang "sángano" in a Hollywood movie?
LIFE WITHOUT SUBTITLES
In fact, none of that particular slang — or any of the Spanish dialogue for that matter – is conveyed via subtitles. Spielberg says this was intentional, so as not to "give English the power over Spanish." He wanted to "respect the (Spanish) language enough not to subtitle it." It's certainly not the first time a movie doesn't include subtitles in non-English-speaking parts ("The Treasure of the Sierra Madre," way back in 1948, is one standout example).
Life doesn't come with subtitles and people screaming "Speak English!" as they do both in the movie and real life, is something speakers of Spanish (or any other language, no doubt) deal with day and night. As one moviegoer commented after the film: "Too bad if they can't understand it. ¡Que aprendan!" It definitely felt more authentic to hear dialogue without subtitles. I'm guessing most people who would complain about that wouldn't bother with the movie anyway, and that's their loss.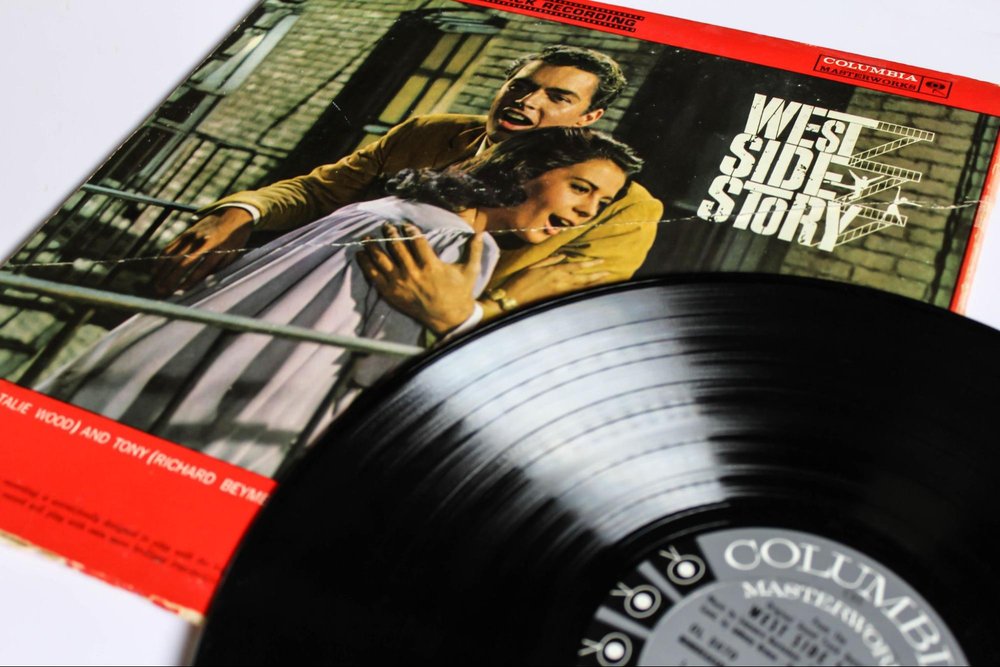 Ariana DeBose of "Hamilton" fame does a fantastic job as Anita. Without giving too much away, the GOAT Rita Moreno, who played Anita in the 1961 film, runs a pharmacy/soda shop in this version and steals the screen whenever she shows up. Her rendition of "Somewhere," pulls at your heartstrings. Moreno, the first Latina (and Puerto Rican, specifically) to win an Academy Award for her work in the original movie, does more than enough to earn another nomination this time around. Now, wouldn't that be something? Moreno winning another Oscar, exactly 60 years later, for a role in a remake of the same movie.
The film's good cinematography is expected from director Steven Spielberg, as are the depictions of 1950s New York City, from the Gimbels department store (RIP) and the subway trains, to the cars on the street and the smallest of period details. The First Communion snapshot with the reddish-brownish hue is typical of nightstand photos back then. Familiar too are the bedspreads and Formica kitchen tables in Anita, Bernardo, and María's apartment.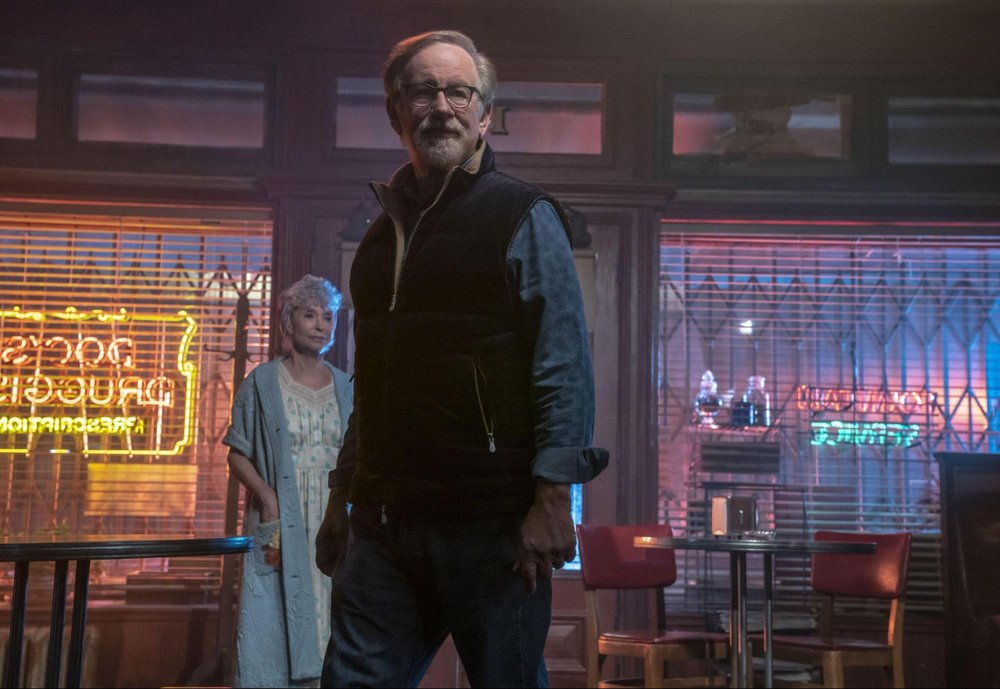 I remember a comment my mother would always make about the moment that convinced her the original film was a complete fabrication of the community: when Tony arrives at María's apartment building and starts calling her name from the street. "No one says anything, no one comes to the window to say shut the hell up? And in a building full of Puerto Ricans, there's only one María? C'mon! my mother would say, laughing.
I'll let you watch the new version to see how they really handle that. Guaranteed, it'll make you nod your head and laugh.
THE GUY WRITING
OK, I'll end this by airing just one more beef about the film. You can tell this was written by men. Were there any women in the room? There is absolutely no way Puerto Rican women would hang their underwear and bras on a clothesline outside the building and over an alley, for the world to see. No way! I'll guarantee those items were (as they often still are) hung on the pole in the bathroom shower, or laid on the radiators (especially in winter or you're in a rush).
Spielberg and the producers included Latino community leaders both in the mainland United States and in Puerto Rico in the development of the movie. Several characters are portrayed by actors from the island. But there are still concerns over casting. Primarily, it's that María is portrayed by a non-Puerto Rican actress (Zegler is the daughter of Colombian and Polish parents) and that DeBose is the only Afro-Latina or Latino in a major role. However, my informal survey of the complaints shows that the pointed criticisms are coming from folks who apparently have not yet seen the movie.
But, you can see all this for yourselves soon enough. The film's public debut is upon us. My final opinion: The film generally delivers. You should give this one a chance.
---
Patricia Guadalupe is a frequent contributing writer and editor for palabra. She is a freelance journalist based in Washington, D.C. She writes for NBC Latino and Latino Magazine, and is the president of the D.C. chapter of NAHJ. Patricia is also an adjunct professor in the School of Communication at American University.
West Side Reboot was first published on .palabra
Publisher's Note: MA Latino News amplifies the work of others in elevating the visibility and voices of the Hispanic-Latino community.