Sure, Democratic presidential candidate Joe Biden won Massachusetts' eleven electoral votes, but when it comes to the state's Latino vote – well, it's complicated.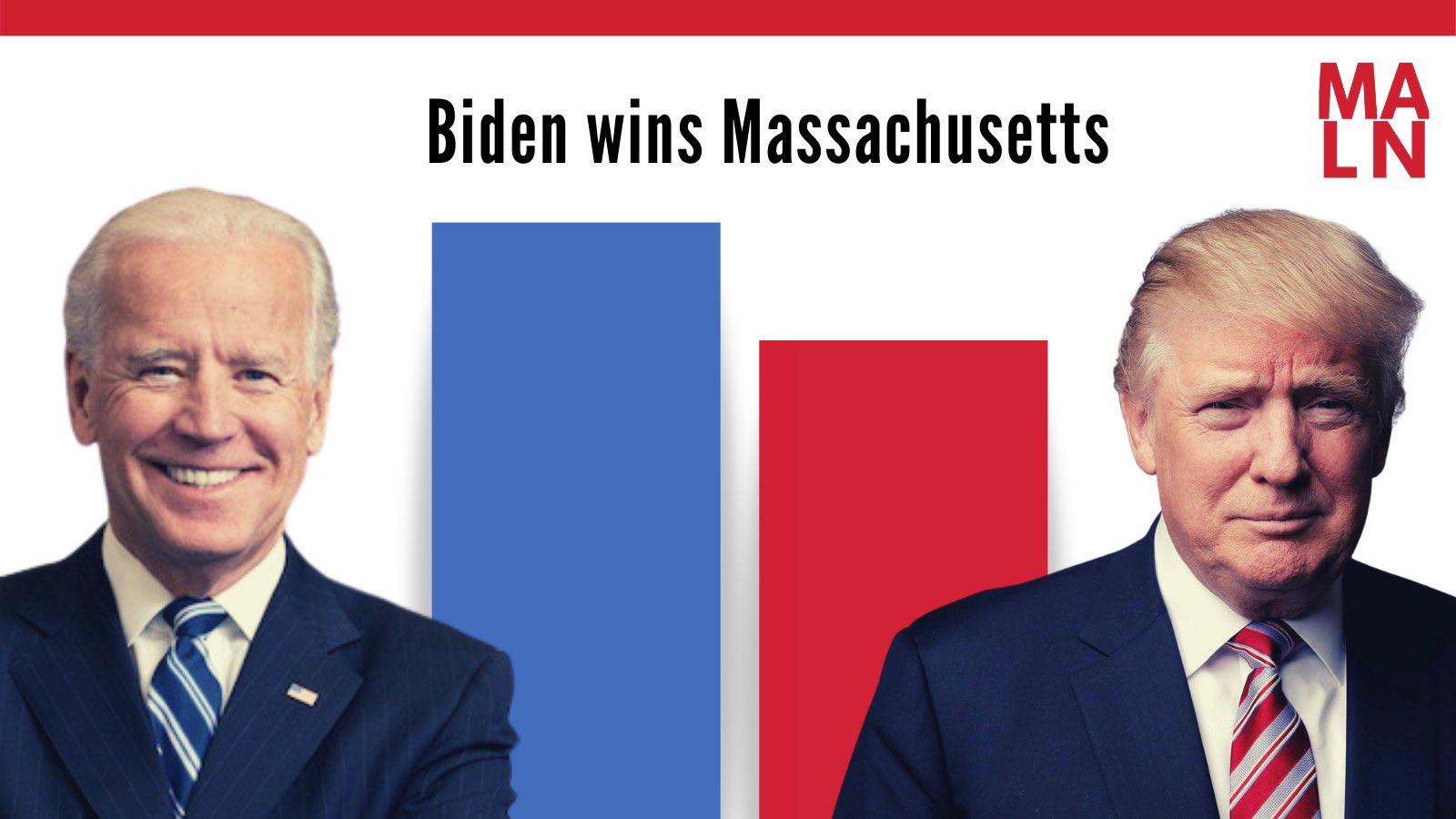 For example, Lawrence where 80 percent of the population is Hispanic – Latino resembled a striking pattern that lines up with one of the more surprising national trends in the 2020 presidential race: gains by President Trump among Latino voters.
The overwhelmingly Democratic city, saw more voters — a quarter this year, up from 15 percent in 2016 — choose Trump over Biden.
The gap between Trump's vote share in 2016 versus 2020 narrowed by 21 percentage points. Trump lost to Hillary Clinton 85-15, and lost to Biden 74-26.
Biden got 2,835 fewer votes in Lawrence than Clinton did four years ago (16,854 vs. 19,669), while Trump increased his vote there from 3,517 in 2016 to 5,776 this year. 
"These findings suggest that, even in Massachusetts, where Joe Biden got his highest share of the vote of any state, Donald Trump was able to make inroads with Latino voters," said Rich Parr, research director of the MassINC Polling Group in an interview with CommonWealth. "Biden still won these cities handily, but they are among the few places in the state where Trump improved his share of vote versus 2016."
To some in Lawrence, Trump's immigration policies and his debasing remarks about people of Hispanic – Latino heritage would be disqualifying, but a considerable minority of voters with a solid religious conservative base were drawn to some part of his message or stand on issues.
In an interview with the Boston Globe, Diego Leonardo, president of the grass-roots organization Latinx Community Center for Empowerment said, "There's a big movement of Christian denominations here." "That's probably a factor. . . . They have pursued that, rather than rhetoric of the president."
Kendrys Vasquez, the Dominican-born president of the Lawrence City Council agrees with Leonardo.
"I would call a majority of Latinos in Lawrence 'JFK Democrats,'" Vasquez said. "They are churchgoing and ambivalent about choice and abortion." Many are first-generation citizens from very Catholic countries, and he said some are particularly receptive to Trump's anti-abortion stance. 
The Democrat-Trump margin narrowed by 10 points in both New Bedford and Fall River, according to Parr's analysis. Boston, Worcester, and Lowell saw a smaller 2 to 4 point narrowing of the Democrat-Trump margin. The 13 other communities that saw the margin shift toward Trump were small towns in Berkshire and Worcester counties along with West Newbury in Essex County, and Acushnet and Dartmouth on the South Coast. 
Lawrence Mayor Dan Rivera said pundits and political campaigns continue to make the mistake of lumping Hispanic voters into a single category, despite their widely divergent backgrounds. "The Hispanic vote is not a monolithic vote," he said.