As the first shots are given this week in the United State's mass vaccination campaign, turning the page on a new chapter in the battle against the coronavirus pandemic, which has killed more people in this country than anywhere else in the world – a new study shows Latinos are skeptical.
The MassINC Polling Group survey finds that most Massachusetts residents are willing to take a COVID-19 vaccine, but many want to wait for others to go first.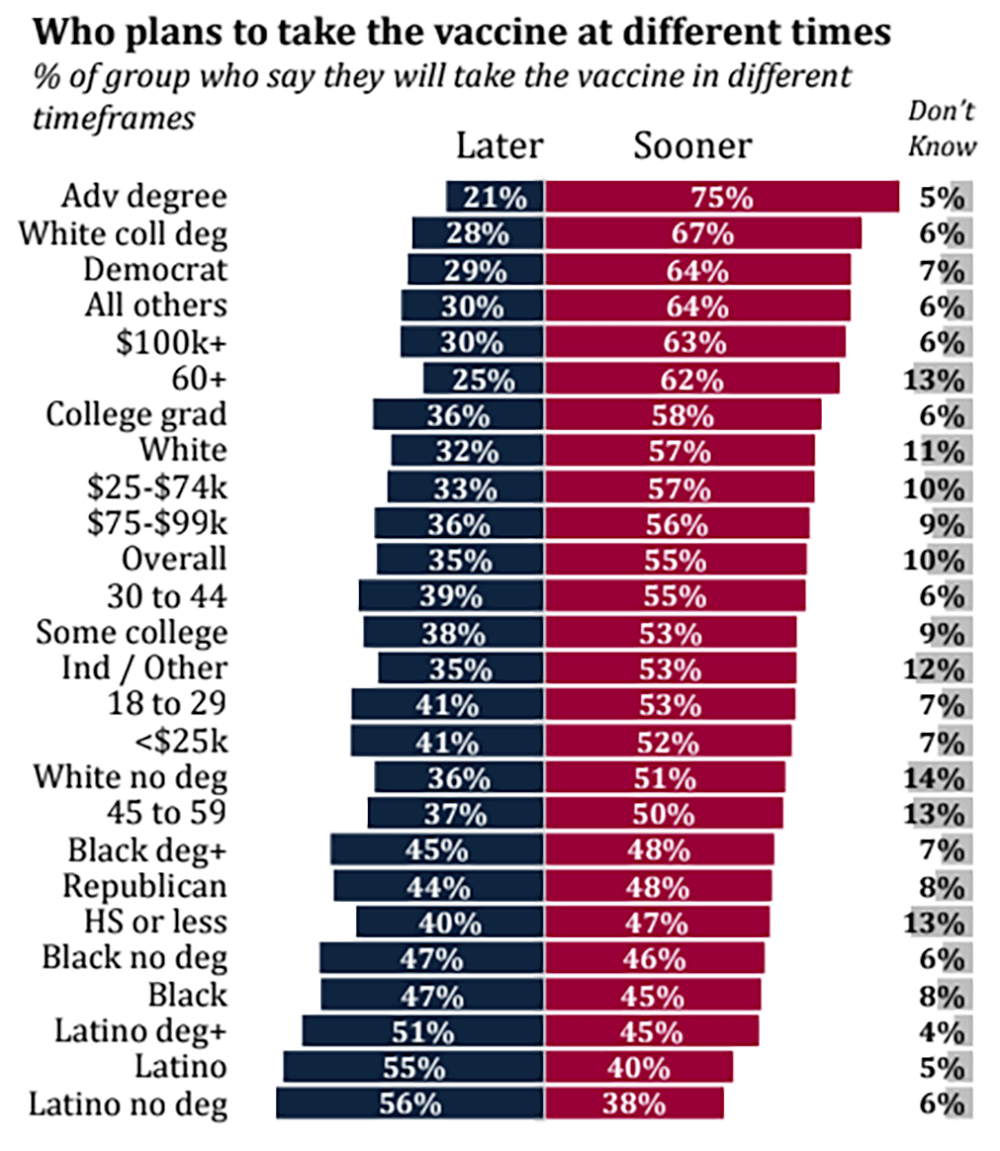 38 percent of white residents saying they will take the vaccine "as soon as possible," compared to 28 percent of Black residents and 22 percent of Latino residents.
The responses varied by gender, too. The rates of those who said they would want to take a vaccine as quickly as possible were lowest among women of color with Black women at 19% and Latina women at 21%.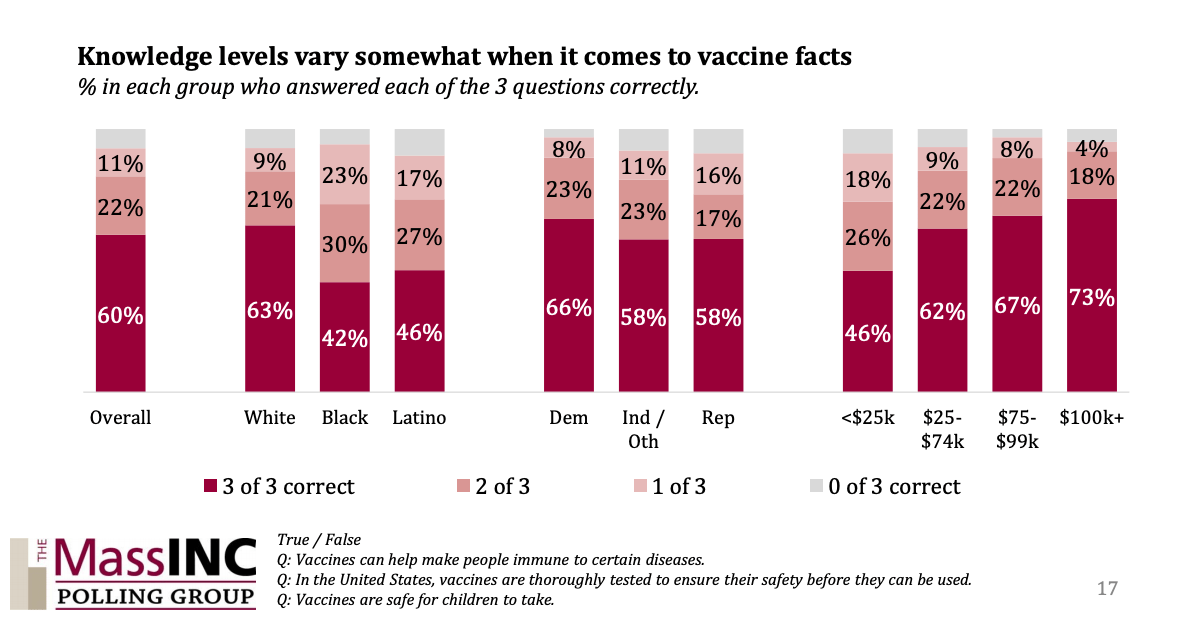 The survey also quizzed residents on their vaccine knowledge by asking factual questions. It found varying degrees of understanding across demographics.
The Massachusetts League of Community Health Centers which co-sponsored the poll said the results show a need to demonstrate transparency and safety early in the distribution process, with a focus on groups that are more at risk of the virus, including Black and Latino communities.
"From being denied access to quality, affordable health care under Jim Crow to being enrolled in medical experiments without their consent, Black Americans, in particular, do not trust that our health care system has their best interests at heart," said Michael Curry, incoming CEO of the Massachusetts League of Community Health Center, in a statement. "Community health centers look forward to leveraging our unique knowledge and understanding of these communities to help them feel more confident in making decisions during this unprecedented public health emergency."
The poll surveyed 1,180 residents, including oversamples of Black and Latino residents. It was conducted in English and Spanish from November 18-25.